Norman Wisdom, last survivor of the music halls, dies aged 95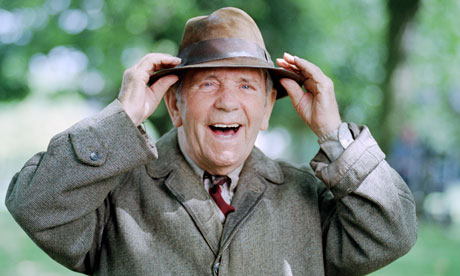 Big in Albania, and huge in the affection of generations of his fans, comedian Sir
Norman Wisdom
, one of the last great survivors of the music halls, has died aged 95.
His official website crashed last night under the volume of traffic, as word spread of his death.
His deceptively artless
comedy
, usually based on his role as "The Gump", a downtrodden, sad faced little man in a battered cap and a deplorably ill-fitting suit, concealed immense technical skill, superb comic timing, and a sharp business mind.
Although best known as a performer, he was also a talented song writer, including providing the lyrics for Dame Vera Lynn's greatest hit, There'll Be Blue Birds Over The White Cliffs of Dover.
His family announced that he died peacefully in a nursing home on the Isle of Man, where he had lived for the last 30 years in an antiques filled house he designed himself.